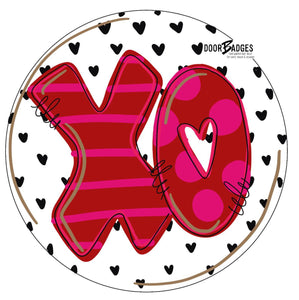 INSTANT DOWNLOAD - NO PHYSICAL ITEM WILL BE SENT

This listing is for a downloadable file that you can print and use as a door hanger template/pattern.

The image in this file is a Black and White JPG image.  If you are wanting the Blockposter file you will need to upload this JPG into blockposter and choose what ever size you would like.  Then it will print so that you can tape together like a puzzle then cut along the outer outline. T Use this template to trace onto wood and cut with a jig saw or scroll saw.
You may use this template to make your own personal door hangers!
Copyright release ONLY pertains to downloadable templates - not any of my finished art.

NO REFUNDS ON DIGITAL FILES
Find me on Facebook to see more of my work!
Thank you for shopping with Doorbadges!

I do not accept Returns or Refunds since items are made-to-order. However, if there is a problem with your order, please contact me to discuss.
Questions, concerns? Email me at doorbadges@gmail.com.